Water Damage Restoration
Smoke & Fire Damage
Indoor Air Quality Testing
Mold Removal
Property Renovations
Flood Damage Repairs
Kitchen Renovations
Full Interior Home Renovations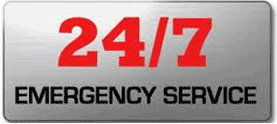 Hours:
Price:
Free Estimate
Phone:
(408) 601-2106
San Jose

,

CA

95101
4.9

stars - based on

261

reviews
Water Damage Restoration Services San Jose
Are you looking for water damage restoration services in California? Has your property been damaged by excessive water flow due to a pipe leakage, faulty water faucet or any other reason? Trust Water Damage San Jose for fast, reliable and cost-effective property restoration after water damage has occurred. We've been providing flawless water damage restoring services in California for more than three decades and have the expertise that allows us to deliver the best results in the water damage industry.

Water Damage San Jose is an IICRC certified water damage restoration company which offers authenticity and legal existence. All of our technicians are licensed, certified and trained for effective water restoration methods, trained with all the new tools, and they have the expertise and the passion to help someone in need. Though we are a full service water damage company, you have the freedom to choose and customize your water damage restoration services as per your needs and financial budget.

Here's a quick look at our regularly used water damage restoration services in California. You can choose these services as a full package or personalize them as per your requirement:
• Assessment and Documentation of actual and exact damage
• Photographic, Video and Written record of maintenance for future references
• Content Cleaning and Removing
• Water Removal and Structural Drying
• Damage Cleanup and Debris Removal
• Stain Removal, Odor Removal and Sanitation
• Mold testing and Remediation, if results are positive
• Decontamination of the area to avoid future mold and mildew growth
• Carpet Stretching and Carpet Repairing
• Carpet Cleaning and Upholstery Cleaning
• Tile Cleaning and Air Duct Cleaning

Water Damage San Jose realizes the importance of immediate response after water damage happens. We know that delay due to non-working hours or holidays can add to the existing damage and lead to such a stage that it may become incurable and lead to heavy financial losses. To deal with such water damage catastrophes, we offer 24/7 emergency damage restoration services all throughout the year.