Water Damage Restoration
Smoke & Fire Damage
Indoor Air Quality Testing
Mold Removal
Property Renovations
Flood Damage Repairs
Kitchen Renovations
Full Interior Home Renovations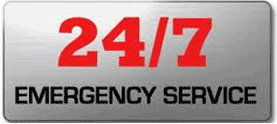 Hours:
Price:
Free Estimate
Phone:
(408) 601-2106
San Jose

,

CA

95101
4.9

stars - based on

261

reviews
Fire Damage and Smoke Removal Services San Jose
Call Water Damage San Jose immediately if fire strikes your property. We'll offer you an instant response with free fire damage estimates as well as smoke damage estimates so that you can judge the final expenses well before we start our fire and smoke damage restoration. We are confident about our reasonable pricing and it will not exceed your expectations, but incidentally if it goes through your budget you can personalize the services as per your specific needs and budget limitations. We're available 24/7 all throughout the year; so if you need fire damage restoration assistance or smoke removal services day or night, please feel free to call us without hesitation or doubts.

Highly acidic smoke and soot to highly burnt items such as fabrics, furniture and paper combined with water that are used to stop the fire will make the items fatal within a very short amount of time. Quick and efficient response to fire damage and smoke damage is the only and necessary key to minimize the damage and restore your property back to its original form. Call us immediately and we'll restore your property with the use of latest equipment and effective techniques.

A rapid review of our flawless and the most recommended fire and smoke damage restoration services in California:
• Around the clock emergency response is assured
• Provisional Cover Ups and Roof Taping
• Structural and Object Cleaning
• Hauling, Storage and Repairing of Damaged Items
• HVAC Duct Cleaning
• Electrical appliances' Recovery and Restoration
• Removal of Corrosion and Soot
• Odor Control through Ozone, Air scrubbers and sanitation through non-toxic fluids
• Power Washing and Soda Blasting to eliminate stains and musty odors.