Water Damage Restoration
Smoke & Fire Damage
Indoor Air Quality Testing
Mold Removal
Property Renovations
Flood Damage Repairs
Kitchen Renovations
Full Interior Home Renovations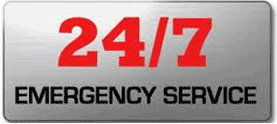 Hours:
Price:
Free Estimate
Phone:
(408) 601-2106
San Jose

,

CA

95101
4.9

stars - based on

261

reviews
Mold Remediation Services San Jose
Mold is a very common element in dust, regardless of whether it is in your house or workplace. If mold bacteria enters your home or business in peculiarly high quantities, it can result into hazardous health risks such as possibly allergic reactions, respiratory diseases or fungal infections. These health risks increase if you are an existing patient of asthma or other respiratory diseases such as bronchitis.

Our company's mold removal services in San Jose is a one-stop shop for all of your emergency mold damage restoration services. We offer our experience and commitment to all the residents and business owners who need their property checked for mold growth. Generally, excessive amounts of hidden or visible moisture become the root cause for mold growth and contamination. Water Damage San Jose uses state of the art technology to detect hidden moisture and vanish it completely with the help of thermal imaging technology that helps remove the mold faster. Our mold remediation services focuses on complete structural drying by using heavy duty dehumidifiers and other drying equipment so that the structure can be dried out properly.

Some of our comprehensive mold testing and mold restoration services that are frequently used in California and its surrounding areas:
• Assessment and testing of the indoor environment to detect mold growth and its origin.
• Damage Cleanup and Debris Removal
• Indoor Air Quality Control
• Air Scrubbing
• Odor Control and Sanitizing
• Decontamination to avoid future possibilities of mold growth.
• Final Cleanup and Inspection
• Air Sampling after complete restoration to check if any mold still persists.

Water Damage San Jose is certified by the IICRC for mold remediation and all our technicians are knowledgeable, trained and licensed to utilize the necessary tools and equipment in this delicate process. We work closely with our clients, insurance companies and industrial hygiene specialists to provide full service and effective mold cleanup to recreate a healthy living and working atmosphere.